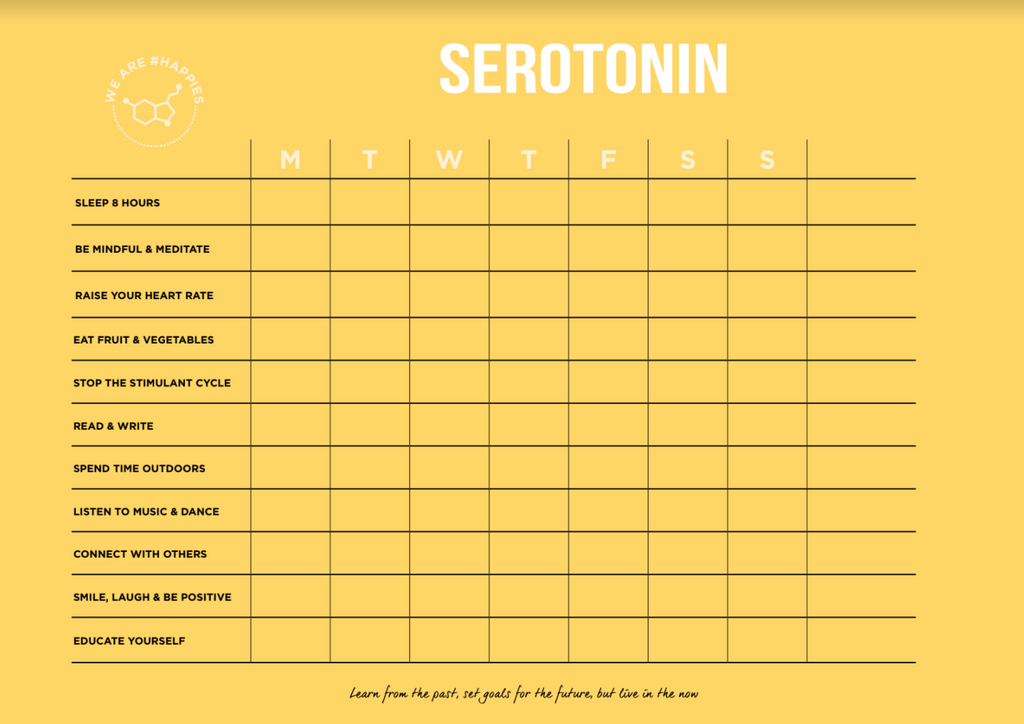 $29.00
$0.00
The Serotonin Formula - Poster
You know what you 'should' be doing, but sometimes it's hard to put what you preach into practice. It can be frustrating trying to remember all of the healthy habits you are trying to put in place each day.  
Our head Serotonin Dealer, Emily, has spent her whole life perfecting this foolproof formula for happiness. The Serotonin Formula is a simple, step-by-step guide that is here to help you improve your happiness and it is made up of an easy to follow weekly checklist. 
You feel a sense of accomplishment as you tick off your health goals each day on your beautifully laminated A3 poster.  Then at the end of every week, tally your scores to see how you are tracking.
Remember, it only takes 21 days to make or break a habit, so set a time each evening to reflect on your day's achievements!
Please note, frame not included, A3 laminated print.